Seven Singapore major soft drinks manufacturers have agreed to reduce sugar content in all their drinks here to 12 per cent and below by 2020, the Ministry of Health (MOH) said in a statement on Aug 21,2017.
They are: Coca-Cola, F&N Foods, Malaysia Dairy Industries, Nestle, PepsiCo, Pokka and Yeo Hiap Seng.
The drinks that are currently above the sugar limit and will be affected include Coca-Cola's A&W sarsaparilla, Schweppes bitter lemon and Fanta Strawberry, PepsiCo's mug root beer and Mountain Dew, Pokka's soursop juice drink and guava juice drink, partner brands that it manufactures for – Kickapoo, Sinalco and Green Spot, and Yeo Hiap Seng's tamarind juice drink.
"These players make up 70 per cent of the total pre-packaged sugar-sweetened beverages market in Singapore. This move could potentially reduce sugar consumption from these beverages by about 300,000kg per year," MOH said.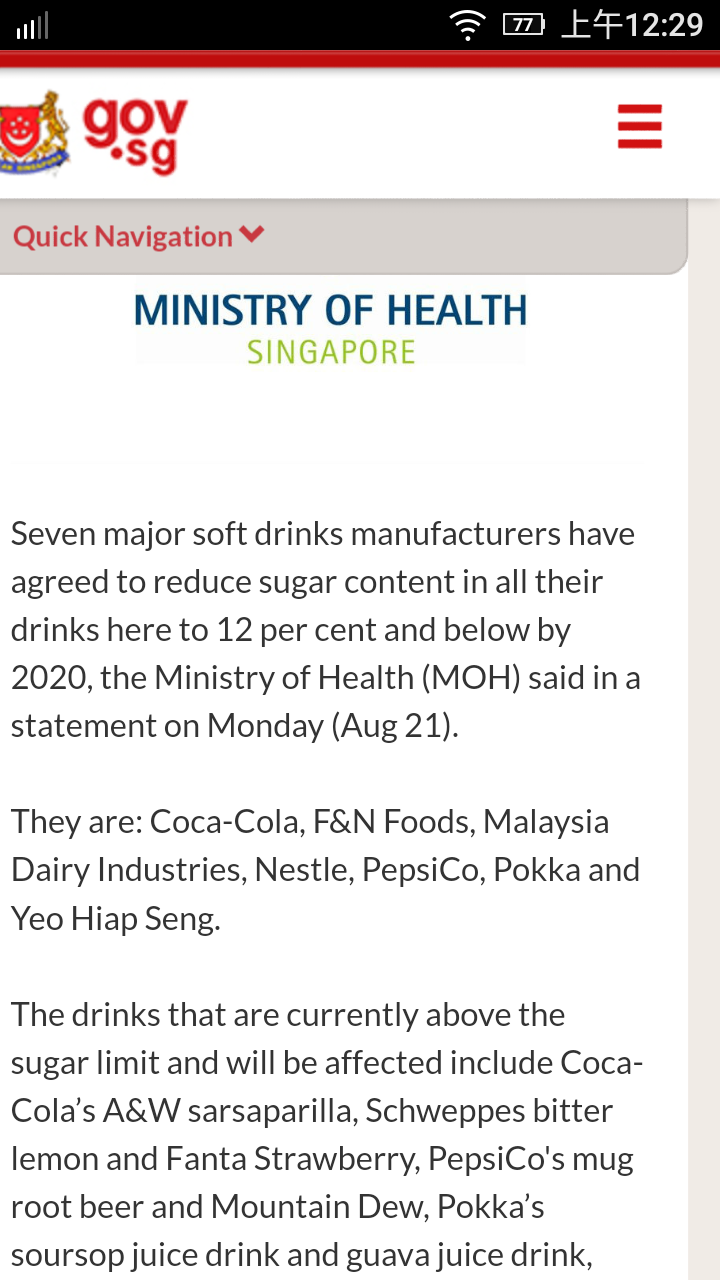 The official website of Singapore Government
MOH added that sugar-sweetened beverages are a key area of focus in reducing sugar consumption among Singaporeans because "60 per cent of our total sugar intake comes from sugary beverages such as soft drinks, juices, coffees and teas".

Singaporeans, on average, currently consume more than 1,500 teaspoons of sugar from pre-packaged sugar-sweetened beverages annually.