Higher demand jacked up egg price
The wholesellers have jacked up the price of eggs to RM1.20 more per tray (30 pieces) since August.
For instance, a tray of grade A eggs was previously sold at RM10.20 in August but the price has now risen to RM11.40.
In Malaysia,the price of eggs is determined weekly based on the production of farm eggs while the supply and demand of eggs in the market will directly impact the price as well.
The price of eggs was collapsing starting the year of 2018,a tray of grade AA class eggs even went lower to RM8.55 in early April.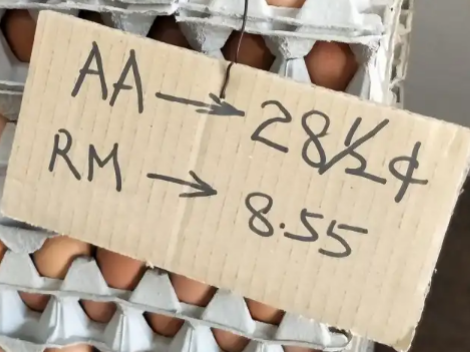 But the price trend starting to change in July due to hotter weather and cost the chicken farm lays less eggs.
Furthermore,the increasing demand from overseas new market such as Hong Kong also push up the prices but Singapore is still remain our biggest exporting country.
The seasonal issue such as moon cake festival also push up the use of eggs.
The wholesale egg prices for Klang Valley(30 pieces per tray)
September August
Class AA RM11.70 RM10.50
Class A RM11.40 RM10.20
Class B RM11.10 RM9.90
Class C RM10.80 RM9.60
Class D RM10.50 RM9.30