According to The Star news report that Malaysian government has decided to place social security protection of foreign workers under Social Security Organisation (Socso) with effect from Jan 1, 2019.
This is in line with the Equality of Treatment (Accident Compensation) Convention, 1925 (No.19) and Conference Committee on the Application of Standard under the International Labour Organisation (ILO), which Malaysia has ratified, said Human Resources Minister M. Kulasegaran in a statement on Wednesday (Nov 21,2018).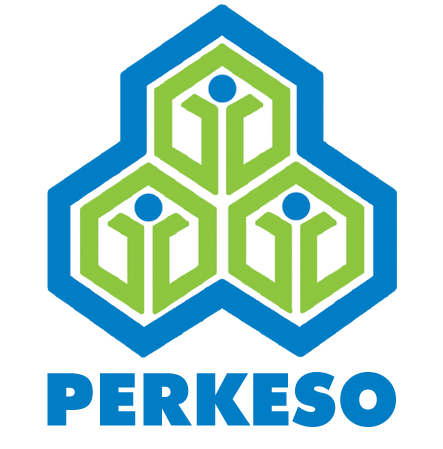 He said employers who hire foreign workers with valid documents including expatriates must register their employees with Socso and contribute to the Employment Injury Scheme (EIS) under the Employees' Social Security Act 1969 (Act 4).
Benefits under the EIS include Medical Benefit, Temporary Disablement Benefit, Permanent Disablement Benefit, Constant-Attendance Allowance, Dependants' Benefit and Rehabilitation, as well as RM6,500 repatriation cost including funeral.
However, foreign workers would not be covered by the Invalidity Pension Scheme under Act 4, said the minister.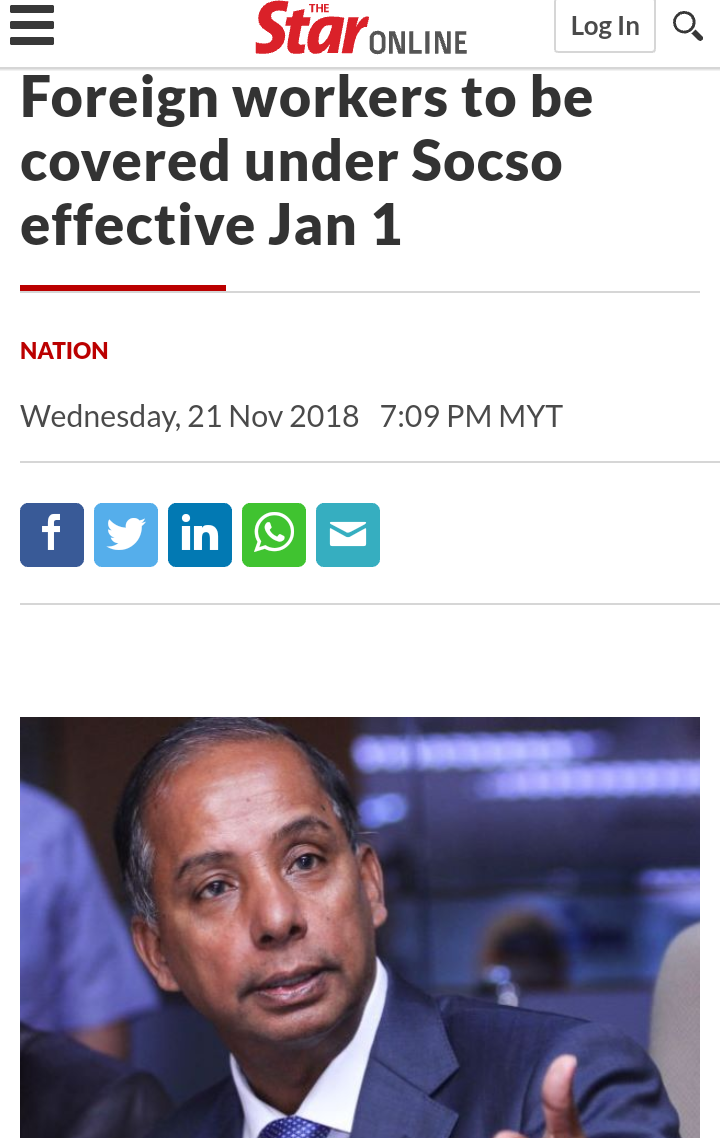 Nevertheless, we actually have already implemented two type of foreign worker insurance schemes which are the Foreign Workers Compensation Scheme (FWCS) & the Foreign Workers Hospitalisation & Surgical Insurance (SKHPPA).
This FWCS scheme yearly premium is RM72,it provides for the payment of maximum up to RM23,000 compensation benefits for injuries sustained due to accident which arises out of or in the course of employment or if the death results from the accident.
Another SKHPPA scheme yearly premium is RM102.It is designed to hospital medical coverage up to RM20,000 to each foreign worker for treatment and hospitalisation in government hospitals.